Oil Stain Removal
Oil stains can be an eye sore and hard to remove. The longer you wait to remove oil the deeper it will soak into your concrete surface making it harder to remove. With oil stains we use the proper cleaners tools and equipment with hot water to get deep into your concretes pores and get up that soaked in oil. This is a process that can take 2-3 times to remove all oil depending on how long it has been sitting and what "at home products" you might have put on top of it as well as the amount of oil and location such as a gas station . That is why it's best to call the professionals first and as soon as the oil spills to ensure the best easiest clean.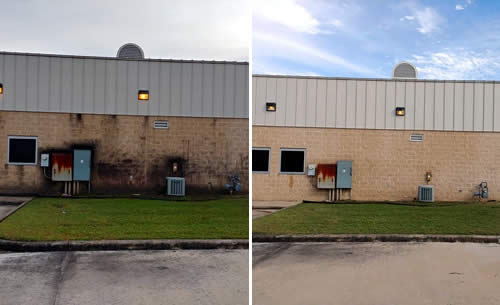 ---
Rust Removal
Do you have red or orange stains on your exterior? Rust can come from different sources, leaving an unsightly "Stain" but don't worry we can fix that! Many off the shelf rust removers contain strong harsh chemicals that can do more harm than good but We can safely remove rust without causing any further damage with our professional products and knowledge. We lift the build up, neutralize it and then remove it by using professional top grade solutions.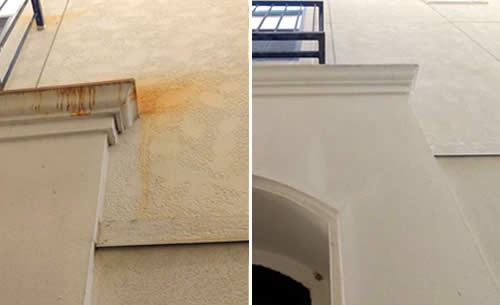 ---
Wood and Deck Restoration
Thinking of throwing away your old wood patio furniture? Tired of your slip hazard unsightly deck when you're having a barbecue? We can help! Using our soft wash 3 step wood restoration process we can restore your wood surfaces bringing them back to life & to the beauty you once remembered.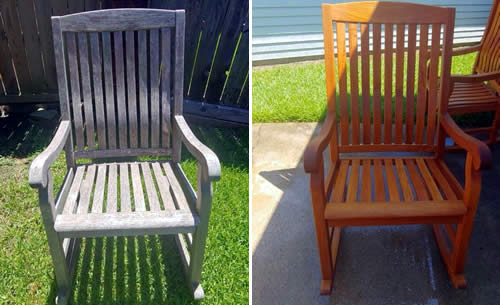 AREAS WE SERVICE
We proudly serve Greater Houston Area including the following areas:
Baytown, Friendswood, Houston, La Porte, League City
Greater Houston Service Area Map
© 2019 American Pressure Solutions, La Porte, TX | Phone: 713-303-4136 | Facebook